Mountain farmhouse Food and Wine
A regenerating break between mountain pastures and unspoilt nature of the Upper Tesso Valley
The main building of the mountain farm is based on the original structure of a two-storey mountain hut. On the upstream side of the upper floor is the entrance to the bar and restaurant, with kitchen, dining room heated by a fireplace and toilets (one equipped for disabled and equipped with changing table).
Also on this floor, along the longest wing, open to the courtyard the doors of the 8 rooms that can accommodate from 4 to 2 people each with bunk beds and double beds, one of which is equipped for disabled people. Each room has a private bathroom with hot water and sheets are provided. All rooms are heated by radiators powered by a wood boiler and solar panels.
In front of this building there is a second one that houses tables and benches, used as an extension of the local restaurant or for the organization of private parties or other activities.
Towards the valley side, below the floor of the rooms and dining room, is what was once the stable and now houses the premises for the production of cheese and bread and a large hall used for recreation and, if necessary, to further expand the capacity of the restaurant in case of special celebrations.
The Allen Hut deserves a special mention. This is a building located a few steps from the mountain farm, but completely independent, which can be rented for weekends or weeks and is equipped with kitchen and small refrigerator. It can accommodate from two up to a maximum of four people.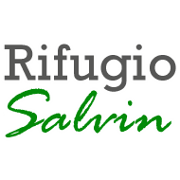 An astonishing overview over Lanzo and Turin
The mountain village of Salvin
A little further down the mountain lies the stable and other buildings, some renovated and others not, which form the village of Salvin. Originally it was a typical mountain village used for mountain pasture but in 1985 the mountain farm was born, which soon also became a farm and educational farm. In 2007 the mountain farm, owned by Giuseppe Tomasino and Susan Allen, has been completely renovated and you are gradually restructuring the huts that surround it.
Some curiosities:
In the Salvin village cows are raised and the characteristic Capre Fiorinà, a native species that has threatened extinction before being finally recognized and recovered.
Nearby, at Passo della Forchetta, a monument commemorates the partisans Michelangelo Peroglio and Mario Marino who on 28 April 1944 sacrificed their lives to protect the retreat of their companions, surprised by a Nazi-fascist patrol.